Regular price
Sale price
$225.00
Unit price
per
Sale
Sold out
Contents of the box will vary. Each box will include a variety of ground pork, sausage, cuts, and roasts. A box may include something like:
10 lbs of sausage mixture or ground pork
2 ea Roasts/Hams or ham steaks (small to medium), approximately1 packet of ribs 3-4 lbs
8 ea Pork Chops, approximately 7-8 lbs
Share
View full details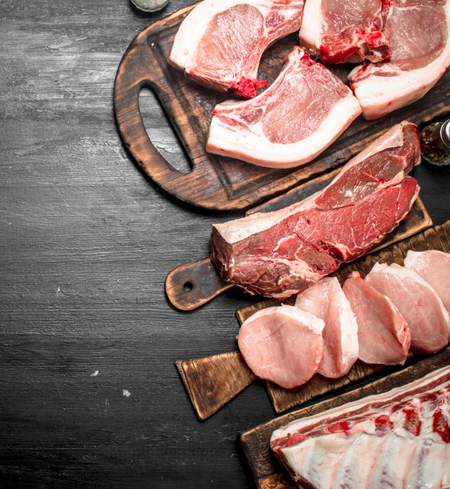 25 lb Pork bundle and 10 lb ground beef
We have been searching for True Pastured Pork. As you know, there is no government definition of Pasture raised so you must know your farmer!
Winters Ranch has told us that they don't use any supplements or grains so that removes concern about possible mold in grains and the meat will not have Gmo's which is super important! The flavor of the pork and beef is better than a store and you are supporting a colorado family ranch!
With a bundle, you just need to be prepared for things you might not normally use, so you get to be creative! We received pork belly and pork bones.
We are looking to make bone broth which we have not done with pork.
The pork chops were a package of 4, bone in and flavorful! We asked for 3/4 inch thick so they did not get dried out grilling them.The sausage is good especially the chorizo which was not too spicy just flavorful. We made pulled pork from the shoulder roast and it is delicious.
We did receive pork links and the seal was broken and some frost inside which was disappointing.
For a possible improvement I suggest they allow you to change out items in bundle for an additional cost to compensate them and give customer a opportunity to use everything if they have kids.